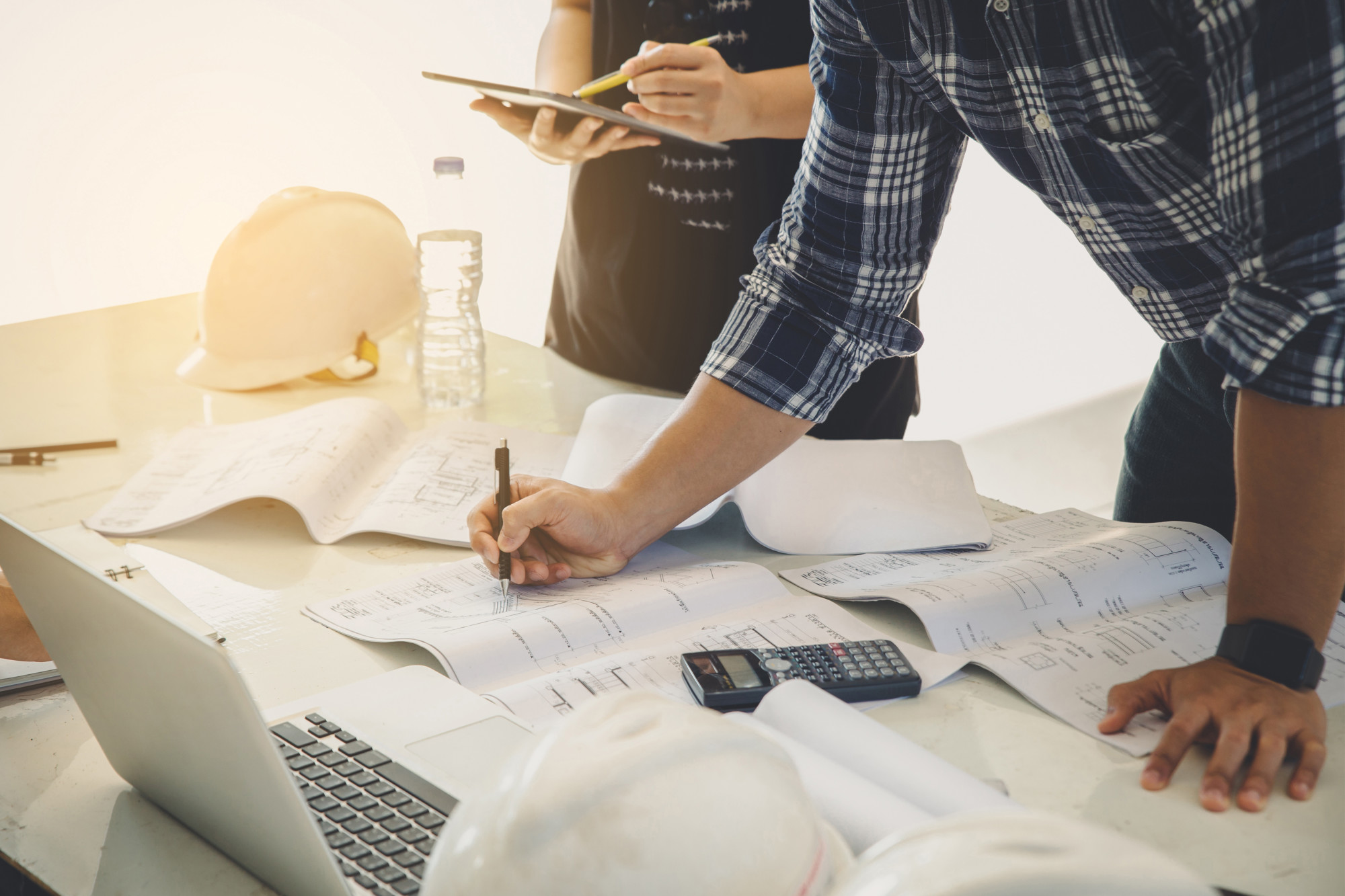 12 Essential Questions to Ask Your Home Remodeling Contractor
Did you know that the average yearly growth rate for home remodeling is 4.4%? We firmly recommend not taking on a home renovation project unless you have ample DIY know-how.
Instead, consider handing the project off to a professional home remodeling contractor. There are several red flags you should watch for to make sure the contractor you hire is the real deal, not a fraud.
To learn more about how to spot a fraudulent contractor and things to ask a home remodeler before hiring, read on.
1. What Certifications and Licenses Do the Contractor Hold?
When hiring a home remodeling contractor, one essential question is the contractor's certifications and licenses. A reputable contractor should have the necessary certifications and licenses according to local laws and regulations.
Different certifications and licenses typically include the following:
Construction License
When you are interviewing potential home remodeling contractors, be sure to ask about their construction licenses. This license is essential for fulfilling major remodeling or construction projects. Ask for the license number and evidence that the contractor has the proper business and liability insurance.
In addition, ask what type of license the contractor currently holds. Be sure to ask if the license is applicable in your area and if the license is extended across state lines. Ensure the contractor's license is in good standing and has not expired.
You should look elsewhere if a contractor cannot provide proof of a valid license. These essential questions can help you find the right contractor to do the job.
Business License
Ask the contractor to provide proof of their business license before starting any work. You'll also want to ensure the contractor is bonded and insured to cover any damages or mistakes. Finally, always confirm the contractor will pull the necessary permits for the work.
Don't sacrifice quality for cost; verify the contractor is legally operating to protect yourself and your investment.
General Liability Insurance
It covers the contractor if someone becomes injured or causes property damage during the renovation. This type of insurance covers medical costs and/or legal costs. You should also ask about their policy limits and the length of the policy.
Ask any additional questions you may have to be sure the contractor is sufficiently insured before hiring them.
Worker's Compensation Policy
Before hiring a home remodeling contractor, it is essential to ask whether they have a Worker's Compensation Policy. This policy ensures that all their employees have public liability and personal injury protection while on the job.
It is also essential to find out what training the contractor and their employees have received. You should also ask if the contractor has an accident protocol in place, so that should an accident occur, you are aware of their plan for handling the situation.
Furthermore, you should inquire whether the contractor is entirely insured so that you are covered if any accidents occur while your home is being remodeled. Asking your potential contractor these questions will help ensure that you have found a trustworthy and competent.
These documents will ensure that your contractor is qualified to do the job as contracted. Asking this question beforehand will help ensure your remodeling project runs smoothly and on time. If you are considering a home renovation, visit milanbuild.com.
2. What Does the Contractor Cost?
When considering a home remodeling contractor, you should ask various essential questions to determine the contractor's cost. First, inquire about the hourly or project rate. Remember that this cost may include or exclude certain materials and supplies.
If possible, ask for an estimate of total costs to establish an accurate budget. Also, inquire about additional costs the contractor may charge, including permit fees, disposal costs, workaround obstacles, or sales tax.
It is also essential to ask the contractor if they offer any warranty on their work and, if so, what it covers. With these questions answered, you should know how much the home remodeling project will cost you.
3. What Work Does the Contractor Outsource?
One of the essential questions you must ask is what work the contractor outsources. It's important to know precisely which elements of the project the contractor plans to outsource. This can make a massive difference to the work's quality, completion length, and cost.
If a large part of the project, such as plumbing or electrical work, is being outsourced, you must check the subcontractors' qualifications, past performance, and reliability.
You should also enquire about their availability if any issues arise during the project. Asking about outsourcing is essential for ensuring that the job is done on time and according to your standards.
4. What are the Terms of Payment?
It's essential to ask questions to ensure the process goes smoothly. In addition to discussing the timeline, cost, and materials to be used. It's essential to ask about the payment terms. This should include the contractor's payment schedule policy and payment expectations.
The contractor should also explain the process for filing any claims for additional repairs or charges. Remember to get all the details in writing and never sign a contract before knowing the full payment terms.
Before signing on with a contracting firm, ensure you understand the full payment breakdown. Additionally, ask the contractor if there are any milestones or benchmarks. Be sure to understand the full financial obligation of the project before entering into a contract.
5. How Does the Contractor Protect?
This is important in ensuring that changes made to your home are financially secure and safe from any potential damage or issues. A qualified contractor can explain in detail the policies and protections they have in place for the costs associated with any remodeling projects.
They ensure the quality of the remodeling services provided to you. Inquire about any warranties or guarantees the company offers.
Many contractors will put down protective barriers in each room of your home to minimize dust and damage from the remodeling. Ask the contractor for details about the types of protective floor and furniture coverings.
Determine who is responsible for moving valuable items from the work area. Ask how the contractor will ensure their safety during the job.
6. What Is the Timeline for Completion?
One of the essential questions to ask your home remodeling contractor is the timeline for completion. It is essential to ask the contractor for estimates concerning the timeline. It is important to know the projected timeline for the completion of your project.
It can be helpful to get a breakdown by task so you know which tasks will take longer than others. Ask the contractor if any unknown tasks could affect the timeline. You should also ask if there are any delays the contractor may foresee that could affect the timeline.
Ensuring timeline expectations are set will ensure you and your contractor are on the same page.
7. How Do You Handle Disputes?
It is essential to ask your home remodeling contractor how they handle disputes. Disputes between homeowners and contractors are common and can be challenging to work through without an agreement. Ask your contractor to explain their process for resolving disputes.
Inquire into the details of how disputes typically progress. Knowing the time frame for resolution and the contractor's availability is essential. Ask for what options are available for resolving the dispute, including:
Arbitration
Only when both parties have consented to the arbitration process can it begin. The parties include an arbitration clause in the relevant contract for any potential future issues emerging under it. A submission agreement between the parties may be used to submit an ongoing dispute to arbitration.
Mediation
A mediation participant cannot be made to accept a decision they do not agree with. The mediator does not make decisions, in contrast to an arbitrator or a court. Instead, the mediator's job is to help the parties resolve their differences.
Knowing what you can expect from your contractor if a dispute arises is one of the most important questions to ask before signing a contract.
8. How Many Years of Experience Do You Have?
Experience also demonstrates that they have a successful track record. It delivers quality remodels promptly and adheres to fair prices. This can help you get a feel for the contractor's expertise and level of competence.
Ask them difficult questions about specific areas of home remodeling and projects they have managed. Make sure these questions are relevant to the scope of your current project. If the contractor cannot satisfactorily answer your questions, it could signify that they lack the competence and expertise you are looking for.
9. Do You Offer Finance?
Home remodeling is an expensive investment. Being able to finance the project could make it much easier on the pocket. Before hiring your home remodeling contractor, ensure you ask the right questions.
An essential question to ask your home remodeling contractor is if they offer finance. Ask for any details about the financing options available. For example, ask about the terms, maximum amount that can be borrowed, interest rate, repayment period, etc.
Some contractors might have cash discounts or have some finance options to assist with the payment. Ensure you have all the necessary details and make an informed decision before engaging the contractor.
10. Do You Guarantee Your Job?
Essential questions to ask your home remodeling contractor during the research process are important to ensure satisfaction when the job is said and done. One such key question is whether the contractor guarantees their work. Knowing the specific details of such a guarantee, should one exist, can make all the difference in cases where an issue may arise after the job is completed.
Determine what repair-related items are guaranteed, such as labor or materials, and for what length of time; is it a one-year, five-year, or another period? It's also beneficial to understand what is and is not covered in any warranty; for instance, mechanical items that may occur.
Knowing these critical details can help avoid future frustration and better ensure satisfaction in the long term.
11. Do You Carry General Liability Insurance?
When interviewing potential home remodeling contractors, it is essential to ask the right questions. One crucial question to ask is whether the contractor carries general liability insurance. General liability insurance is important in case of an accident or injury that may occur while the remodeling project is underway.
It will help protect you from any legal expenses related to injuries or damages and protect the contractor from a possible lawsuit. Be sure to ask for a copy of the insurance policy and review its provisions so you know exactly what is and is not covered.
You should consider hiring a different contractor if the contractor does not carry general liability insurance.
12. Are You Insured for Workers' Compensation?
Ask your home remodeling contractor if the subcontractors and employees engaged to perform actual work related to your home remodel covered with workers' compensation insurance. Without workers' compensation insurance, if your contractor's employees should become injured at your home, you could be held liable for the associated costs.
Ensure that your contractor has liability and workers' comp insurance to cover these potential dangers and protect you from financial strain. Furthermore, inquire about the deductible for their insurance coverage and how their self-insured retentions would be handled in case of a claim.
Keep any insurance information provided in writing and double-check with a follow-up call. A reliable contractor should willingly provide this information promptly and accurately.
Hire the Best Home Remodeling Contractor
In conclusion, it is essential to ask questions when considering a home remodeling contractor. Questions such as cost, design options, and timelines will ensure your satisfaction with the completed project. To get started on your home remodeling project, reach out to a reliable home remodeling contractor in your area today.
For all of your other news and information, check out the rest of our blog today.