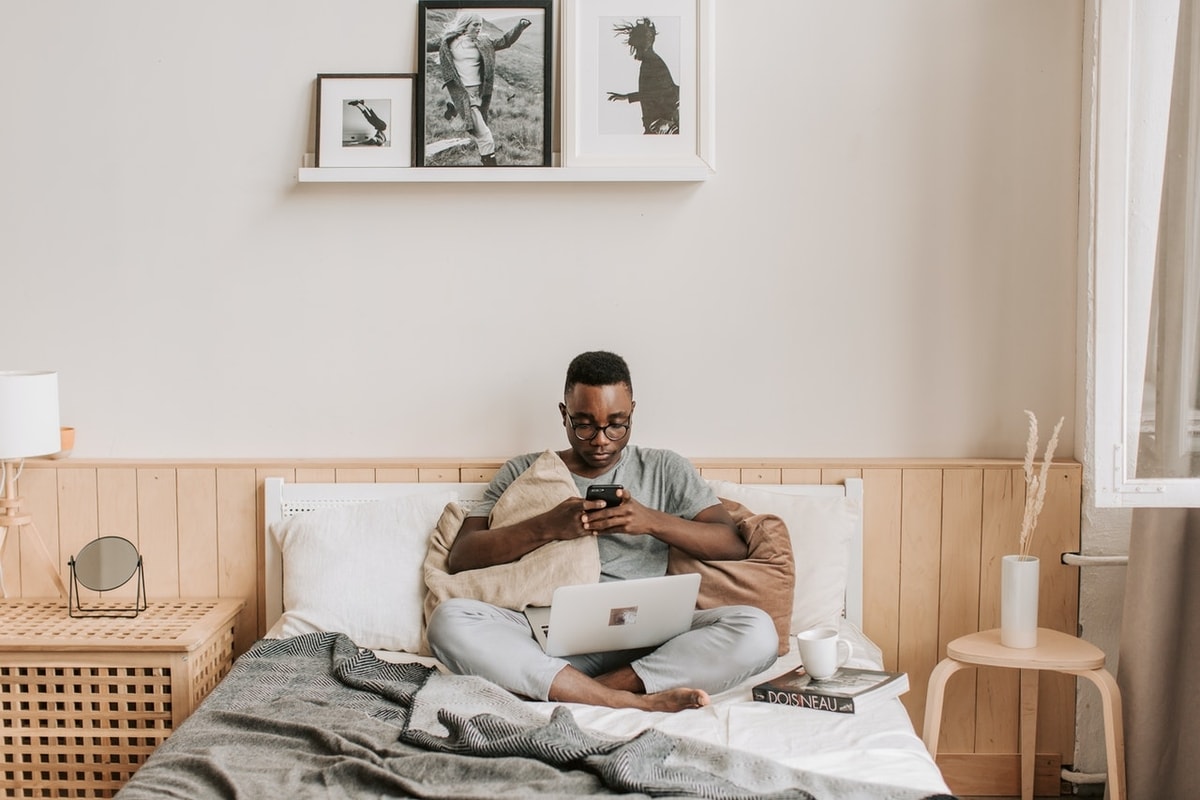 5 Jobs To Consider While Working From Home
Remote work is getting more and more popular these days. Plenty of factors play a big role in why that's the case, but none more so than globalization. Nowadays, anyone can work a job from home and make the same if not more money.
That presents a huge opportunity for you to seize. Many of these jobs require skills that we all have. So that begs the question. What jobs should you consider when working from home? Here is a list of the best 5 to try.
Virtual Assistant
Traditional businesses are becoming more and more open to the online world. While no doubt this operating model is more popular in IT and marketing, every business needs help organizing and running administrative tasks.
The hiring of virtual assistants has grown by 40% in the past year. The marketplaces for such jobs include the likes of Fiverr, Upwork, Freelancer, PeoplePerHour, OnlineJobs, and many more. A virtual assistant is by default a freelance gig. You will be an independent contractor that doesn't have to be physically present in the office but rather work from home.
With a virtual assistant job, you will work across many industries and for multiple clients. You will be providing administrative and technical services as well as creative. Your job will mostly involve sending emails, writing content, distributing documents, and more.
Transcriber
The global transcription industry is worth $40 billion. Much like becoming a virtual assistant, transcribing services have never been more in demand. The scope of the industry is massive. You could work as a transcribing specialist that focuses on a particular industry or offer your services to any industry.
As a transcriber, you'll be tasked with creating a written version of an audio or video file. Some of the fields where transcribers are most sought-after include law, education, business, and science. There is one more industry that requires transcription services, and that is the medical industry.
Medical transcribers are some of the most well-paid transcribers. You can work from home and look for work on freelance websites such as Fiverr, Upwork, Freelancer, and dozens of others.
Web Designer
Building websites has never been in more demand. As businesses start to understand the importance of owning a website, it will only increase the demand for web designers. As a web designer, you could very easily work from home without any obligation to be physically present in an office.
Plenty of web designers are freelancers working on freelance websites such as the ones we previously mentioned. The job involves building websites for the needs of your clients. The sort of websites you'll be making includes landing pages, blogs, eCommerce websites, and more. Although a very small percentage of web designers are self-employed, the vast majority are remote workers.
A job as a web designer from home pays very well.
Social Media Manager
The vast majority of people spend most of their time on social media. Facebook, Twitter, and Instagram are the three most popular social media platforms out there. What's so unique about social media is that it can connect you with any person around the world.
This allows businesses to market their products and services to a global audience. It's safe to say that every business should be on social media and have a strong online presence. But to do that, you will need someone to manage your company profiles. This is where a social media manager can help you.
Social media managers can be employed or work as freelancers. If you're thinking of working from home, both options are available. Social media managers are tasked with running and managing the social accounts of businesses. Their primary job of a social media manager is to grow a businesses' online presence and following, expand the reach, and turn companies into global brands.
Investor
The last job we'll discuss is one of the hardest to make your full-time while working from home. Becoming an investor is a very risky career path and one that many view as a high barrier to entry profession. But regardless, there are ways to make it work. If you are particularly passionate about investing and have the knowledge to do it, then you could very well become a full-time investor while working from home. It won't be easy but it's a great way to learn something new and rewarding.
Finishing Thoughts
What better way to spend your time at home than to get a job? The internet is amazing at providing opportunities that could well turn into full-time jobs. And with the availability of work-from-home jobs and the popularity of the gig marketplace, there is no better time to start than now.