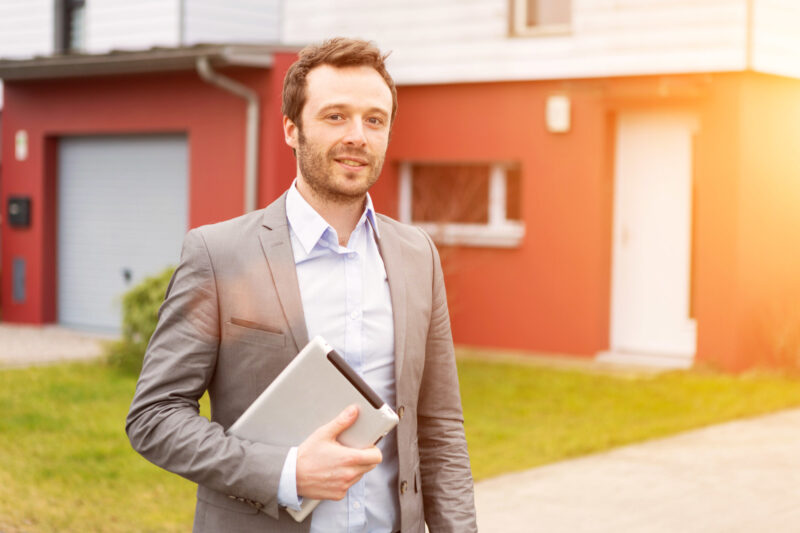 7 Easy Steps to Becoming a Landlord
Chances are, you've probably had a landlord before.
You know the one, the person you pay rent to, who is responsible for fixing your broken shower. As a renter, you may have considered what it takes to become a landlord and if it would be a worthy career.
Becoming a landlord isn't as difficult as it may seem, and it can make you a significant amount of money.
Interested? Keep learning to find out who you can become a landlord in seven easy steps.
1. Purchase an Investment Property
The first and most involved step to becoming a landlord requires you to have a property to house your tenants. Once this step is completed, the other ones will begin to fall in place.
You want to make sure you are buying rental properties that have the potential to provide you with profit in current market conditions.
You should consider your budget and the condition of the property, ensuring that it doesn't need any significant repairs unless you are willing to put a good amount of money into it first.
If you have found multiple investment properties and aren't sure which is right for you, look at the location in regards to where you live, the neighborhood, the safety ratings, and the commute into the city.
The larger the property, the more repairs it will most likely need. You can choose to purchase condos, single-family homes, or multi-unit buildings.
As you continue this venture, you can add to your properties, so consider what you want to start with and where you want to grow.
2. Create a Flexible Budget
To create your budget, you need to consider how much you want to earn to make the investment property worth all of your time and effort. Becoming a landlord takes a lot of hard work, and you want to make enough money that your efforts are paid off.
Your budget should address any unexpected costs that could come up, such as repairs and missed rent payments. This is especially true if you are paying for your property with your own savings.
Common expenses you will have to pay include insurance, maintenance costs, rental licensing, mandatory inspections, annual registration fees, property and rental income tax, mortgage payments, utilities, property taxes, and marketing fees.
3. Research Landlord-Tenant Laws
It's important to understand landlord-tenant laws so you can avoid any legal troubles or extra paperwork.
These laws vary from state to state, so you want to do research on federal, state, and local laws, so you know you are always in compliance.
4. Buy Landlord Insurance
Similar to having homeowner's insurance, landlord insurance will protect you and your property if accidents occur and will protect your financial assets if there were to be a liability claim.
If you are just learning how to become a landlord, check with your insurance property to see what type of insurance you may need. This will vary by location and will most likely be different if you don't live on the property.
Landlord insurance covers the structure of your property, legal costs associated with your property, medical expenses associated with your property, and loss of rental income in the event that repairs are needed.
Landlord insurance does not cover tenants' belongings, so you should always encourage your tenants to invest in renters' insurance.
5. Revamp Your Property
Before you can move in your tenants, you need to make your property move-in ready. Good condition is ideal; shoot for more than just a liveable situation.
Fix any known issues, install any upgrades that renters will find enticing, and clean the property thoroughly. Vacuum, sweep, wipe down counters, walls, windows, and cabinets. Landscape the yard and remove any foul odors.
Next, ensure your property is up to code by testing the smoke and carbon monoxide alarms. Have your electrical system checked and ensure all doors, windows, and gates are properly aligned.
6. Determine Your Rent Rate
Now that you've done most of the work, you can decide how much you want to charge for rent. You want your rate to be reasonable, as too high will turn potential renters away but too low will result in you missing out on money.
Look at the cost of similar rental properties near you and compare your own property. Consider if you want to allow pets and if you'll charge pet rent.
Will you allow your tenants to pay rent online? Will you charge any fees?
All of these factors can begin to show you how to earn a passive income as a landlord. Check out the difference here between active and passive incomes and how they can benefit you.
7. Screen and Sign Prospective Tenants
Screening prospective tenants can help you determine who you want to have living on your property. Create a rental application, and collect background and credit checks.
Consider their current and previous residences, their income, and prior evictions and bankruptcies. It's up to you who you give a chance at your property, so it's always wise to meet the tenant in person so you can get a feel for their personality.
And, as always, make sure to comply with all fair housing laws. Have your tenant sign your lease agreement, and you've become a landlord!
Becoming a Landlord Is Rewarding
Becoming a landlord is a rewarding experience that will earn you passive income for years to come.
While the starting process will take a bit of time and a lot of hard work, it is worth it when you see your investment property bringing in cash while also providing reasonably affordable housing for renters.
To find more advice for advancing your professional career, make sure to check out the rest of our website.