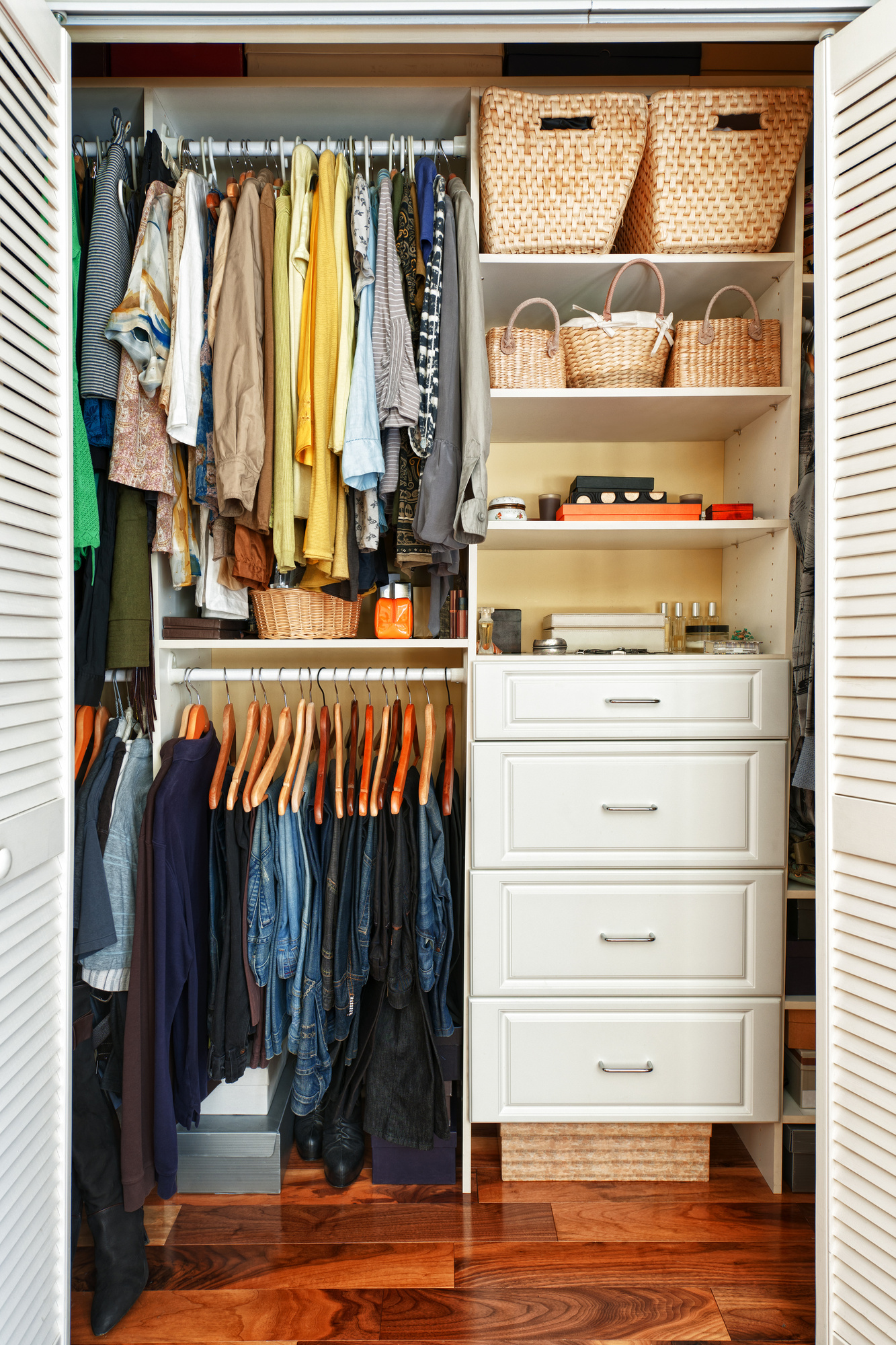 How Many Types of Closets Are There?
Did you know that the average person spends 3,680 hours of their life searching for misplaced items?
When it comes to designing your closet, there are quite a few different closet types you can choose from. These different types of closets can help you make the most of whatever space you have and even save you time every morning.
This is why it's so important to spend some time looking through the different types of closets you can build in your home before getting started.
Interested in learning about the different types of closets? You've found the right blog. Here's everything you need to know before you start your closet renovation.
Walk-In Closet
Walk-in closets are the most popular kind of wardrobes you can get for your home. These kinds of closets are large enough for you to walk through, making them a luxurious option that requires quite a bit of space.
Walk-in closets can vary drastically in size. While some can be narrow with clothes on one side of the closet, others can be as big as an entire room. Some modern homes place their walk-in closet strategically between the bedroom and the ensuite bathroom.
Reach-In Closet
Reach-in closets are smaller than walk-in closets but are just as useful. These kinds of closets are generally only arm's-length deep but stretch from the floor to ceiling. This helps to maximize storage space while saving on floor space at the same time.
Wardrobe Closet
Wardrobe closets are standing closets that are not built into the room. These kinds of wardrobes can vary in size to fit your room perfectly. While these kinds of wardrobes can simply be purchased, there are quite a few different options and styles to choose from.
This is another reason why finding the right kind of closet is important before you start any closet renovation.
Linen Closet
A linen closet is a compact, reach-in-style closet that is used to store spare sheets, towels, and bathroom supplies. This can be a great place to store larger blankets and winter linen that you won't need for a while.
Pantry
Pantries are closets that are designed specifically to store perishable foods and kitchen equipment. These kinds of closets are generally installed near the kitchen and are large enough to store everything comfortably.
Most homes may have a reach-in style, while larger homes can even install a walk-in pantry for extra convenience.
Different Closet Types for Your Home
There are a few different closet types to choose from for your home. These different kinds of closets can help make the most of your space while being incredibly practical at the same time.
That's why It's important to look through the different options beforehand to make sure you choose the right type of closet for your home.
If you're looking for more helpful home renovation tips, you're in the right place. Feel free to take a look at some of the other interesting articles.