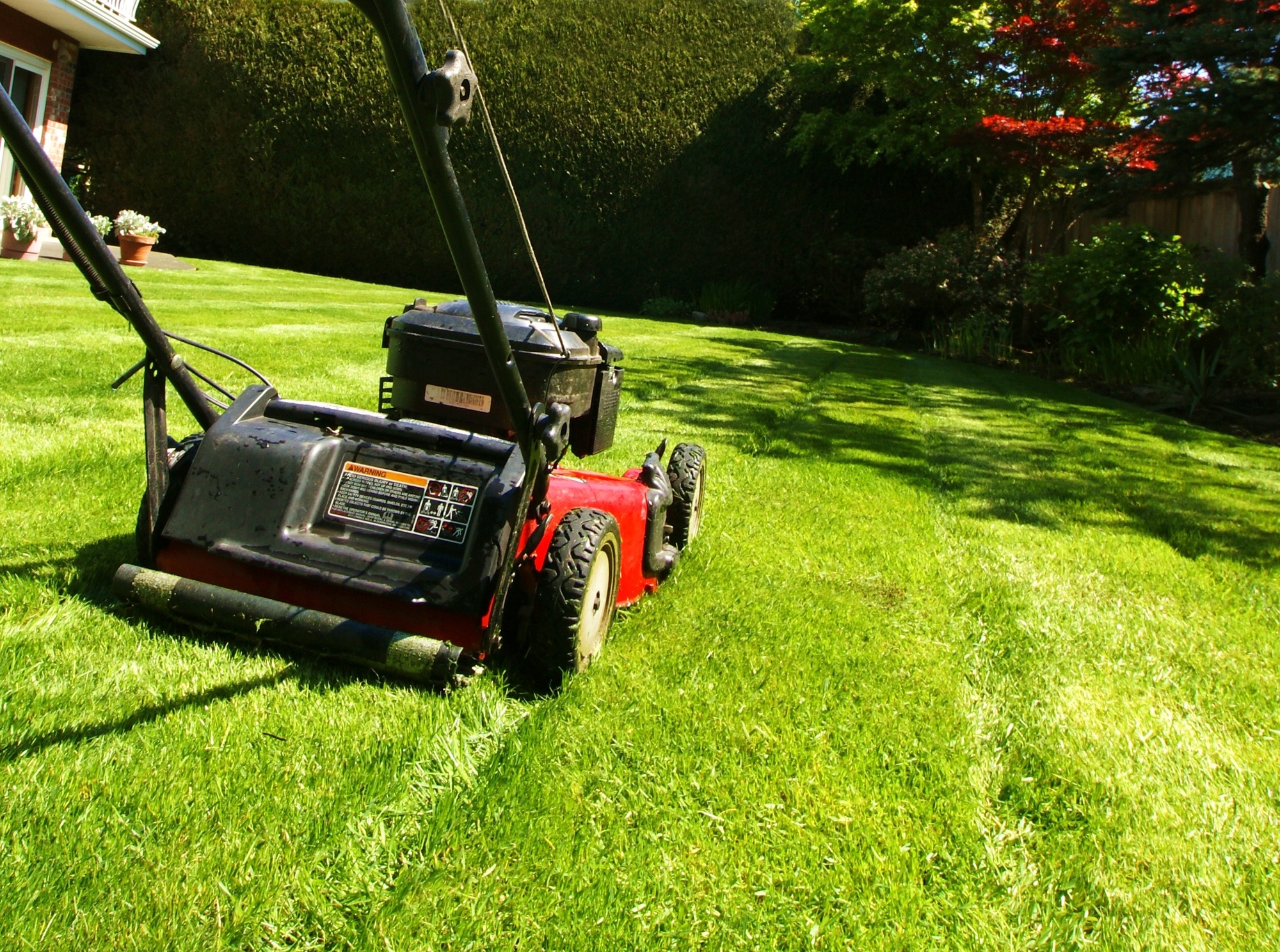 How to Take Care of a Lawn
The business of landscaping and lawn care has a $115.6 billion market value today. This illustrates how important lawn care is, and why you should develop a routine that you can stick to if you want the best from your yard. 
Beautifying a lawn is a labor of love, but you'll be glad you did it when you improve your property values and quality of life. 
These tips will help you learn how to take care of a lawn so that you can enjoy a lush, beautiful landscape in your backyard. 
Set Goals for Your Lawn
To take care of a lawn, you have to set goals. 
You might have goals of having the most beautiful lawn in the neighborhood, or perhaps you're trying to plant fresh grass seed and reverse the course of a brown, bald yard. It's easier to keep your lawn on a schedule when you're growing toward something, so plan out the year as early as you can. 
Cut the Grass on Schedule
Cutting your grass regularly is the best way to take care of your lawn. Here are some of the benefits of regular mowing:
It trains your grass to grow in patterns
Regular mowing keeps pests at bay
You'll get rid of weeds
It enhances your curb appeal and quality of life
You'll start taking pride in your yard
Get your hands on a lawn care guide that sells the best mowers for your needs. Look for features you like, such as self-propulsion and mulch settings. Turning the grass into mulch will feed your lawn and help it flourish. Don't hesitate to invest good money into a mower so that this chore is stress-free and effective. 
Water and Fertilize
Water and fertilizer provide a lawn care one-two punch that you'll appreciate. Your grass needs to be on a deliberate watering schedule for you to get results. 
Lawn and garden pros can sell you equipment that makes it easy to keep your grass watered. A drip irrigation system starts at $1,800, while an in-ground sprinkler system costs $11,000, and up. 
Use fertilizer from time to time so that your grass stays green and beautiful, and continues to flourish. Choose fertilizer blends that have phosphorous, calcium, nitrogen, and other nutrients. 
Try Out Your Green Thumb
Planting flowers or a food garden can be the icing on the cake for your lawn. You'll take pride in your flourishing garden, and it's a beautiful area that will invite bees and butterflies for you to marvel at. 
Gardening is also great for your health. An hour of gardening burns 330 calories, lowers your blood pressure, and alleviates stress by putting you into a meditative state. 
Study some lawn care tips that will help you showcase your garden. 
Learn How to Take Care of a Lawn
These tips will help you learn how to take care of a lawn effectively. Improving your lawn will improve your home values and your life at the same time. 
Start working on these tips so that your lawn looks amazing when warm weather arrives every year. Check out our blog posts for all your lawn and garden needs.