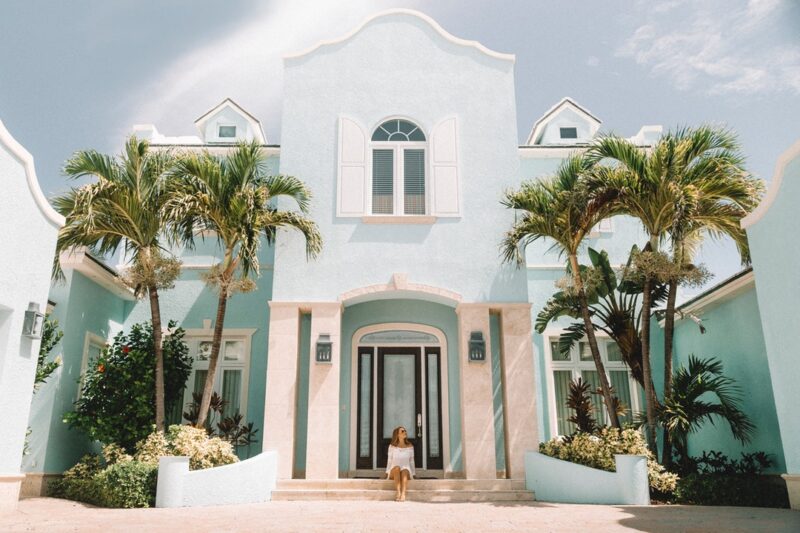 5 Reasons Why a Beautiful Home Exterior Is Critical for Selling a House
In 2021, home prices rose nearly 17 percent, and the median home price was $346,900, making it the highest on record since 1999! Moreover, home sales were even higher than 2020, with over 6.12 million sold.
Although the booming housing market is bad for buyers, it's great for anyone looking to sell their home. Of course, if you're considering putting your home on the market, there are some things you should do first to ensure you get the most value for your property!
This post will focus on the importance of curb appeal and why having a beautiful home exterior is crucial!
1. Exterior Photos Are Often Featured on Online Listings
Most often, buyers browse online listings before seeing a home in person. And likely, the featured photo will be one of your home's exterior. So, focusing on this area of your home will attract more buyers and help you get more showings!
2. Landscaping Gives Guests a First Impression
When potential buyers pull up to your home, they'll first notice the landscaping and other details of the home's exterior. And, what they see will create their first impression of the property. That's the importance of curb appeal!
Moreover, how well you care for your lawn, exterior plants, and driveway will give buyers an idea of how you maintain the interior.
3. The Home Exterior Is More Expensive to Paint
Most homebuyers want a turn-key property so that they don't have to worry about the stress of renovations and home improvement. That's why you should brighten up the exterior with a fresh coat of paint. Of course, you should use the best exterior house colors since these will appeal to everyone.
4. Buyers Pay Extra Attention to the Roof's Condition
Well-maintained roofs don't just contribute to the home's overall appearance. They also improve the safety of a home. So, making sure your roof is clean and well-maintained before listing will give buyers peace of mind and help inspections go a lot more smoothly.
5. Beautiful Home Exterior Makes Up for Unappealing Attributes
There may not be anything you can do about certain features of your home, such as a small backyard or noise pollution. Yet, you may be able to make up for these factors by improving curb appeal since it will show buyers how charming your home is! And, if they can picture themselves living there, they'll be more likely to make an offer!
Enhance Your Home's Exterior!
As you can see, having a beautiful home exterior is vital if you want to get the full asking price. Plus, it will help your house stand out among the other listings in the area, which will help it sell quickly. So, start researching home exterior ideas to see how you can spruce up the appearance of your property!
If you'd like to learn how to make your house look better inside and out, check out more of our home improvement articles! You'll find curb appeal tips and other helpful advice!