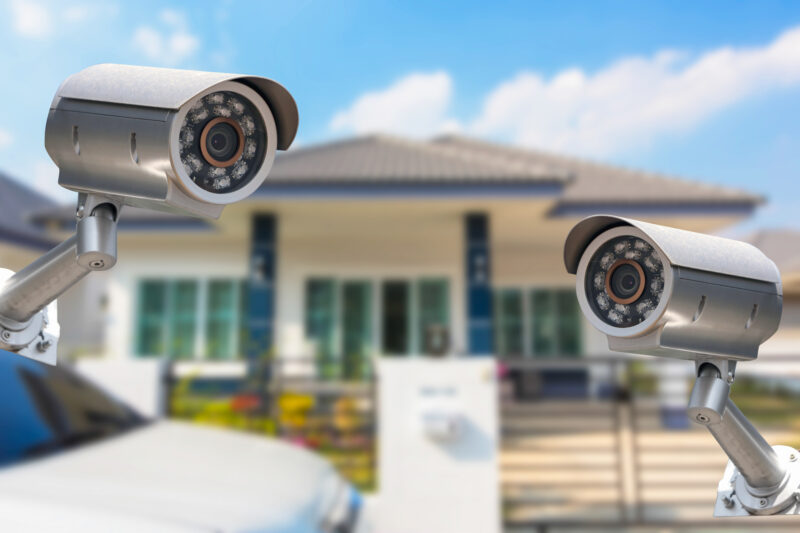 6 Important Home Security Tips You Need to Know
Data reported in 2019 shows that in the US, over one million burglaries happen in a year. More than half of these crimes involve forced entry.
A burglary could cost you thousands of dollars. What can you do to prevent yourself from becoming a victim?
Here's a list of six home security tips that will keep you and your house safe!
1. Locking Up Tight
The first and most simple thing you can do to start protecting a home is to keep it locked! Replace the locks when you move in, and then use them often. App-connected smart locks make it easier than ever to make sure even forgetful family members leave your house safe.
Every point of entry should be secure – that means the door leading to your garage and your windows, too! Even your shed should be kept locked to prevent crime.
2. Investing in an Alarm
Anything that draws attention to a burglary will increase your safety. A simple alarm does just that!
You can take it a step further by installing cameras. Many doorbells now come with video security that can protect your deliveries from porch pirates.
Some alarms may not be a one-time purchase. If you want monitoring or a service that automatically calls the police, you will need to add a monthly fee to your budget. There are plenty of services at different rates, so find the one that is best for you!
3. Adjusting Your Landscaping
Is your entryway concealed by trees or shrubs? Foliage like that can offer the perfect opportunity for burglars to sneak inside.
Instead, make sure your landscaping keeps all doors and windows visible!
4. Buying a Gun
Beyond offering peace of mind, owning a gun could come in handy to defend yourself against intruders. Even if you never fire it, showing it alone could be an excellent deterrent.
Your gun will also need to be secured, so make sure you have a safe place to store the gun and bullets separately before you make your purchase. To keep your gun ready for action, check out these Magpul grips and stocks.
5. Adding Lights
Burglars don't want to be seen – they are less likely to target a well-lit house. Keep your lights functioning, or add extras outside to reduce a criminal's opportunity to enter your home.
Light timers can automatically turn on your lights every day. This will make your house appear occupied even when you're not at home.
6. Meeting Your Neighbors
Even if your area doesn't have a neighborhood watch, you can still look out for each other. Even recognizing your neighbors on sight can help you identify if strangers are prowling around.
Let trusted neighbors know when you're going to be away from home, and they can report any suspicious activity to you as well.
Start Following These Home Security Tips
Securing a home is a serious matter that could save you both stress and money. Start following these tips today to make sure you never become a victim of a burglary!
Looking for more home security tips? Find everything you need to protect your home and property under the household and real estate heading on this site!