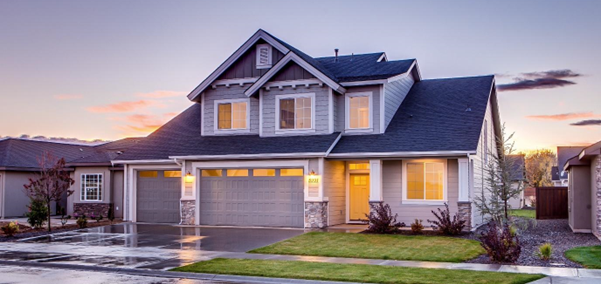 Four Profitable Home Improvements to Make Before Selling Your Las Vegas Home
If you plan on relocating to a new state soon, selling your current home is one of the most crucial aspects of your move. After all, you want to avoid being stuck paying two mortgages or the burden of maintaining a property from a distance. So, selling your current Las Vegas home is essential before packing your belongings and heading off.
However, listing your Las Vegas property on the market is not a walk in the park, so it's best to get started way before you plan to move.
There are several factors to consider, such as finding the right agent, setting the right price, and, most importantly, ensuring your Las Vegas home stands out. And that's where home improvements come in.
Importance of Home Improvement Before Selling
When you're in the market for a new home, you want a place that's move-in ready, right? The same goes for potential buyers of your Las Vegas home. Plus, the real estate market in Las Vegas is highly competitive, and making small but impactful changes can make all the difference in selling your Las Vegas property quickly and for a higher price.
Moreover, selling off your Las Vegas home while planning a long-distance move to another state can be a particularly challenging experience. Not only do you have to navigate the competitive Las Vegas real estate market, but you also have to juggle the logistics involved in moving to a new state.
But don't worry! By hiring a Las Vegas long distance moving company and investing in some profitable home improvements, you can make the process a little smoother.
Four Profitable Home Improvements to Make Before Selling Your Las Vegas Home
From a fresh coat of paint to a complete lighting upgrade, there are plenty of options to choose from that will appeal to Las Vegas homebuyers. Whether you want to sell quickly or get the most value from your property, these four profitable home improvements are worth considering.
1. Upgrade your flooring
When it comes to selling your Las Vegas home, investing in quality flooring can be a great way to attract potential buyers and increase the value of your property.
For instance, if your home has carpeted floors, it's essential to ensure they look their best before putting your property on the market. Worn-out or stained carpets can be a major red flag for buyers, who may assume they will have to replace them soon after moving in. Similarly, outdated or worn hard surface flooring can also be a detractor.
Buyers often look for a clean and updated look that is easy to maintain. Updating your flooring to a modern and durable option such as hardwood, tile, or vinyl can increase your home's value. Even new carpeting in a neutral color can be a major selling point. If budget allows, updating all flooring in your home to a consistent option can create a more cohesive look.
2. Painting
Painting is one of the simplest and most cost-effective ways to improve your Las Vegas home before putting it on the market. A fresh coat of paint can brighten up your space, hide imperfections and make it look more modern and appealing to potential buyers.
When choosing paint colors, it's important to stick to classic colors such as white, beige, or gray to create a timeless look that appeals to many buyers. Also, remember to pay attention to the condition of your walls. Even if your paint color is neutral, chipped or peeling paint can make your home appear unkempt and neglected. Take the time to fill in any holes or cracks in the walls before painting.
It's important to hire a professional painter or to take your time and do it carefully. Sloppy painting jobs or mismatched colors can be a major turnoff to buyers.
3. Spruce up the landscaping
Landscaping is another crucial factor to consider when selling your Las Vegas home. Curb appeal can make or break a buyer's first impression of your property, so having a well-maintained yard can go a long way.
You can give your yard a cleaner and more polished look by trimming overgrown bushes and trees, mowing the lawn, and pulling weeds. Consider adding colorful flowers or plants to add visual interest and a pop of color. Remember to maintain your yard throughout the selling process by watering regularly and keeping it neat.
If you need help designing a landscaped yard that will attract buyers, consult a professional landscaper to help you develop a design that is attractive and low-maintenance. With a little time and effort, updating your home's landscaping can be a cost-effective way to improve your home's value and help it sell quickly.
4. Get a lighting upgrade
Updating the lighting in your Las Vegas home can be an easy and cost-effective way to increase its value and appeal to potential buyers. Brightening a room can make it feel larger and more welcoming and highlight its best features.
Swapping out outdated light fixtures or adding new ones can modernize your home. Also, consider adding a skylight or sun tunnel if you have a room with low natural light. This can bring in more natural light and make the space feel more open and airy. If you have outdoor spaces like a backyard or patio, consider adding landscape lighting to highlight your home's exterior.
Remember, lighting can significantly impact a home's mood and overall ambiance. Upgrading your lighting can make your home feel brighter, more spacious, and more desirable to potential buyers.
Bottom Line
Selling your home and moving to a new state can be a big undertaking, but with some strategic home improvements, you can attract more potential buyers and increase the value of your property. Upgrading your flooring, painting the walls, landscaping, and adding new lighting are all affordable ways to make your home stand out and appeal to buyers.
Investing time and money into these improvements can make the selling process smoother and increase your chances of getting top dollar for your home. So, get to work and start prepping your home for a successful sale!