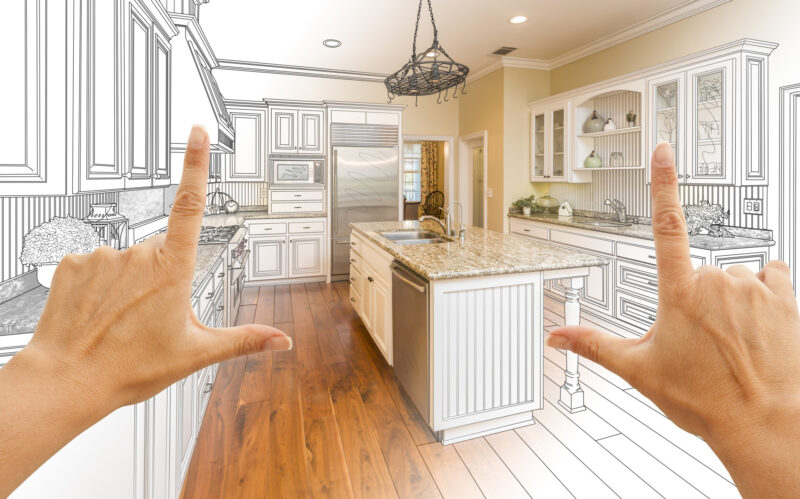 How to Cut Back Your Home Staging Costs: 7 Cost-Saving Tips
Did you know that it costs an average of $1,000 to $3,000 to stage a home in preparation for selling it?
The cost of staging a home to sell can be worth the investment if you want your home off the market quickly.
If you are planning to state a house, there are a couple of tips to consider that will help you save money.
Continue reading to discover some of the best methods for avoiding over-the-top home staging costs!
1. Shop at Resale Stores
One of the best ways to save on home staging costs is by doing your shopping at resale or wholesale stores.
Resale and wholesale stores tend to have a variety of home decor and furniture at a low cost. If you want to impress people when they walk through a home, you need to ensure that the items in the house are just as attractive as the house!
Visit resale stores during holiday promotions and look for any discounts that you might qualify for. You can get most of what you need at these stores because they have so many items to choose from.
2. Keep Landscaping Simple
Part of staging a home to sell is preparing the exterior of the home.
The landscaping and yard are the first things that people see when they pull up to a house. If you want to save money on landscaping, try to stick with a simple design that is easy to maintain. Cutting the lawn and edging won't take long or cost much to do, even if you are hiring a company to help.
If there are a lot of plants and flowers in the yard, it can be helpful to pull them out and replace them with grass. The grass will cost less to maintain and you will create a simple look that the buyers can customize.
3. Buy with Purpose
Home staging costs per hour can be significantly high, which is why you should only buy items with a purpose.
Take time to think about what is necessary for staging a home, whether it is empty or someone is living inside. Only buy the products and furniture that you need, otherwise, save your money. If you are preparing an empty house for staging, you should expect to pay more money for items to fill it.
Only buy what is needed to get the point across and make sure that you can reuse the items in another home.
4. Give Furniture a Facelift
Instead of purchasing new furniture for a home staging project, invest in well-made covers.
Funiture covers for chairs, couches, and tables can go a long way and make a home look more elegant. It is best to get designs that fall to the floor. The longer covers help hide the legs of the furniture and are more appealing to the eye.
Make sure that if you decide to use furniture covers, that you have the right sizes. Otherwise, the covers can look sloppy and unappealing to people walking through. Many professionals recommend getting neutral colors for covers, especially creams and grays.
The clean colors and luxurious cover pattern will help make the home look more inviting and refreshed.
5. Avoid Personalizing the Home
A large mistake that people make when staging a home, especially if they live there, is that it is too personalized.
Staging a home should be a neutral process that doesn't include family photos, sports teams, or other personal items. Think about all of the HGTV shows where they showcase a home to a family and all of the items are appropriate for the room but don't show too much personality.
When personalization overtakes the home's design, it can make it difficult for people to imagine themselves in that space. This is why it is important to keep everything unbiased and simple so that viewers have a blank slate to build off of.
Try using generic artwork and practical items for decoration. You don't have to skip on decorating, but make sure that what you put up makes sense for the room.
6. Make the Most of Storage Spaces
Getting rid of clutter is a key element in staging a home, but you should also show off your organization!
When clutter is minimized because of excellent storage, you can use this as a selling point to attract buyers. It can be helpful to install shelves and cabinets in a closet, that won't cost you much money. Once the closet is ready, you can put items in an orderly fashion and let the organization do all of the speakings.
It is much more cost-effective to invest in storage items rather than buy furniture that can be used for storage. This also helps save money on staging costs because you will be using things that you already have.
7. Set a Budget
The cost of home staging can quickly rise which is why you must always go into each project with a budget.
Depending on how much you expect to earn from the project, you can invest more or little money into the home. When setting a budget for home staging costs, be sure to factor in if you need to fill the entire house or just certain rooms.
A budget will help prevent you from overspending and make you use your money more wisely. Make sure that your budget is reasonable, doable, and specific.
Save on Home Staging Costs Today
When you start looking at home staging costs, the information can quickly become overwhelming.
After you discover what is the cost of staging a home, you can find ways to save money and buy with purpose. Setting a budget can help prevent you from overspending, but there are ways that you can cut back on costs.
Take advantage of organized storage spaces that you don't have to invest much money into. You can also save on home staging by getting a simple landscaping design that is easy to maintain and ready for the buyer to customize.
Be sure to check out our blog for more articles about the cost of staging an empty home and selling houses quickly!