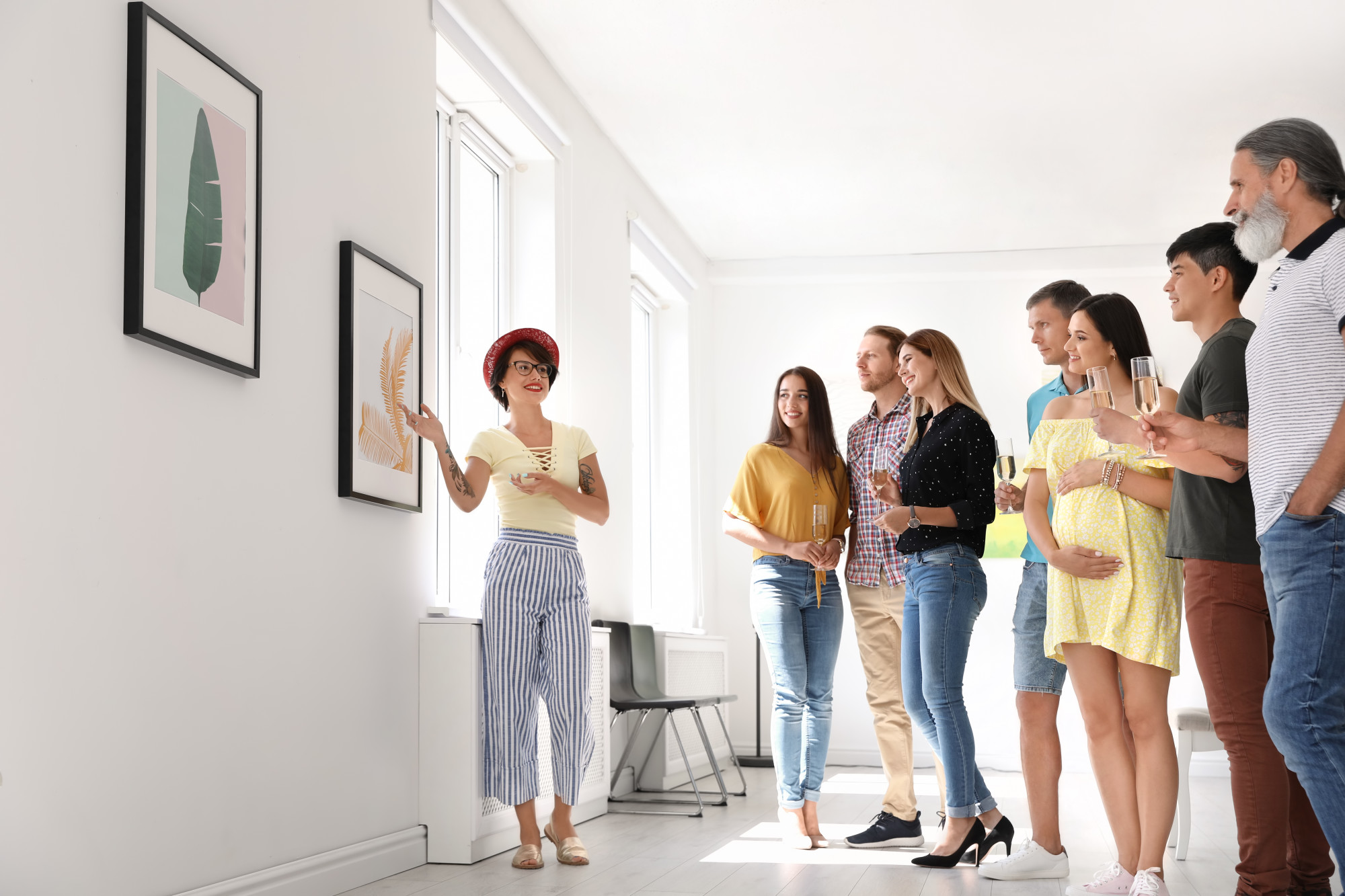 The Ultimate Guide to Becoming a Museum Curator
You love history. You love being surrounded by art. You want to be surrounded by both, every day, for the rest of your life.
Museum curators create, mount, and arrange exhibits like art or historical displays. They negotiate the purchase of artwork and organize its installation during the day.
Curators are in charge of organizing events and producing the best experience for visitors who like art and other museum installations. If you believe you have what it all takes, then becoming a museum curator is for you.
Here's everything you need to know about how you can become one.
Get Your Bachelor's Degree
You need a bachelor's degree to work as a museum curator. A Bachelor of Fine Arts provides a solid educational basis in both practical art abilities and art history, which is beneficial if you want to work in the arts. A degree in an area connected to one of those would be a smart choice if you intend to work in a history museum or a science museum.
It allows you to learn about the history and science of museums, as well as the practical aspects of running a museum. With a degree in hand, you'll be able to pursue a career as a museum curator and work with some of the most impressive collections in the world.
Internships and externships are opportunities for you to start gaining experience while pursuing your bachelor's degree. By doing this, you'll build your network, which will make it easier for you to find employment after graduation for museum jobs.
Get A Master's Degree Or Higher
If you want to work in museum administration, it's a good idea to get a master's degree or higher. If you wish to work at a museum, your Master of Fine Arts will provide you with practical education and a wealth of practical experience in curating art exhibitions for galleries. People pursuing a Master of Fine Arts degree frequently have to arrange for their artwork to be seen in galleries, schedule exhibitions, and more.
A master's in business administration may be useful if your goal is to work at a museum that is not dedicated to art, such as one that focuses on the history or the natural sciences. A Master's degree will give you more career opportunities because it demonstrates to potential employers that you are a competent researcher and writer – both key skills for any museum curator.
Gain More Experience
Participate in Programs
Some museums offer training programs for museum curators. Participating in these programs can help you learn about museum operations and gain the necessary experience to become a museum curator.
Do Volunteer Work
Volunteer work is often a great way to gain more experience in the museum field. Many museums offer volunteer opportunities to help with events, exhibits, and cataloging.
Volunteer work can give you a chance to explore different areas of museum work and see if it is the right fit for you. It can also be a great way to build your network and meet other museum professionals.
By considering both, you'll be on your way to finding Museum Curator Jobs in no time.
Develop This Related skills
There are several talents in administration and curation that need to be developed. Here are some to think about learning in class or at work:
Software Proficiency
Museum curators are responsible for the care and management of museum collections. As such, they must be proficient in a variety of software programs to effectively catalog and track museum assets. The most commonly used software programs in the museum field are Microsoft Office Suite, PastPerfect, and TMS.
They must be able to effectively navigate these programs to carry out their duties. In addition to these programs, museum curators should also have a working knowledge of social media platforms such as Facebook, Twitter, or Tiktok as well as content management systems such as WordPress and Drupal.
Museum curators who are proficient in a variety of software programs and platforms will be better equipped to manage their collections and carry out their duties effectively.
Management and Leadership
Anyone aspiring to this position should have management and leadership abilities that can be honed in a variety of work environments. You will need to have strong leadership and management skills.
You need to be able to motivate and inspire your team to achieve the best possible outcomes. It also needs to be well-organized and able to juggle multiple tasks and priorities.
Interpersonal Skills and Communication
To work effectively with coworkers, donors, and the general public, they must be outstanding communicators. They must be able to articulate their ideas for exhibitions and explain in simple terms difficult historical and aesthetic topics.
They also need to be able to listen to feedback and criticism to improve their work. They must have excellent interpersonal skills to build and maintain relationships with the people they work with.
Get Hired As A Museum Curator
Once you have the training, expertise, and education required to serve as a museum curator, you should submit a job application. Create a cover letter that is tailored to the position you are seeking.
Include any relevant experience in your CV before submitting your application. When preparing your CV and cover letter, choose a few keywords from the job description to include across your materials.
Perfect Tips For Becoming A Museum Curator
Overall, if you are passionate about art, history, and/or science, working as a museum curator can be a very rewarding career. It is important to be aware of the competition when applying for jobs, but with the tips and information provided in this guide, you will be better prepared to put your best foot forward.
To explore more informative articles and posts, visit our main blog.