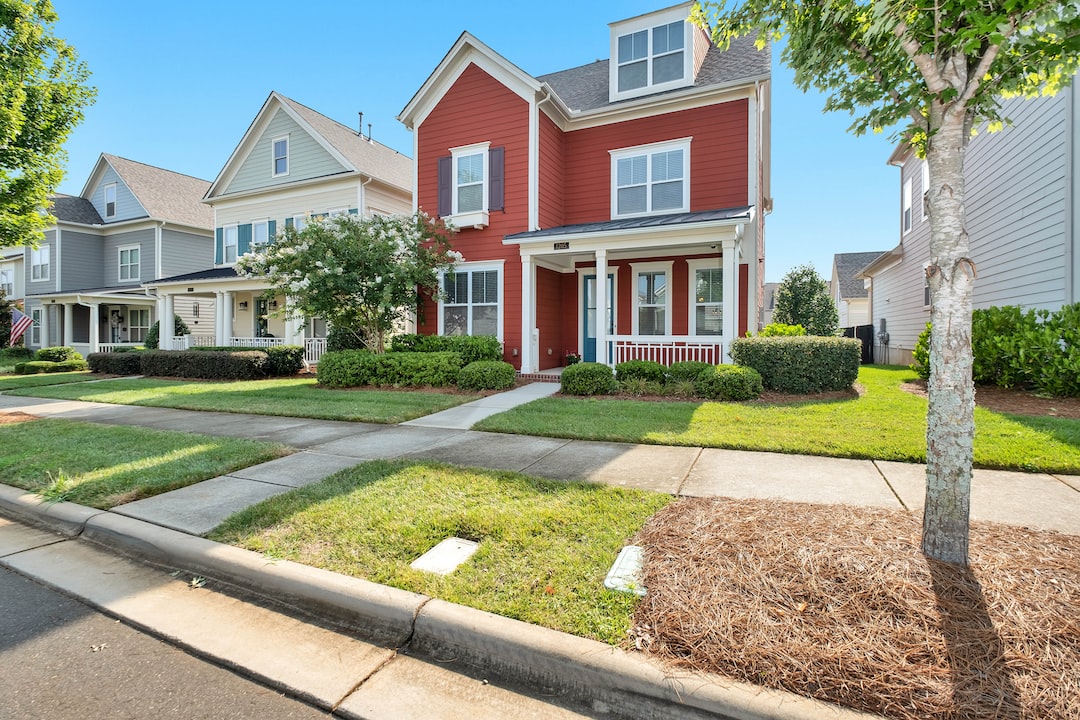 What You Should Know About Applying for Your First Rental Home
As of February 2023, the average monthly rent in the US for a two-bedroom apartment is $1,320. Renting homes is increasingly popular.
Are you looking to rent a home for the first time?
What do you need to know about applying for your first rental home?
Whether you're concerned about your credit history or rental history, we have tips to help your rental application get approved. Read on to learn more.
The Importance of Budgeting
It's important to know your budget when applying for your first rental home. Take into account your monthly income, expenses, and debts. Be sure to calculate your monthly rent expenses into your budget.
Consider other associated costs such as deposits, pet fees, and others. Make sure you have a steady income to sustain monthly rental payments before you apply.
Check for potential discounts when it comes to the application process, and be sure to review the lease agreement before signing. Keeping track of expenses and budgeting can be the key to maintaining a successful long-term lease.
Understanding Rental Agreements
When applying for your first rental home, it's important to become familiar with the rental agreement. You should obtain a copy of your rental agreement, whether it's a lease or a month-to-month rental. Read through the contract to understand the terms and conditions of your property.
Ensure you understand all the costs associated with the property before signing the agreement. It includes security deposits and monthly rent payments. Pay close attention to other details in the agreement:
Length of the Lease
Rental Restrictions
Type of Maintenance
Finally, if you have any questions or concerns, it's a good idea to ask your landlord prior to signing the agreement. By being aware of the rental agreement and understanding its terms, you can make sure that you are ready when applying for your first rental home.
The Importance of a Good Credit Score
A credit score is a reflection of your financial history, and it serves as a benchmark for potential landlords when they are considering your rental application. A good credit score gives lenders an indication of your payment history, credit utilization, and trustworthiness.
Having a good credit score may provide you with more flexibility and negotiation power when it comes to applying for a rental home. Before applying, it is important to understand your credit score, check your credit report for any errors and take measures to improve your credit score if needed.
The Rental Application Process
Applying for your first rental home can be an intimidating process. However, understanding the rental application process and being prepared with the necessary documents can help ensure the process goes smoothly.
In general, you should expect to provide documentation such as an application form, two or three recent pay stubs, and a driver's license or government-issued ID. Additionally, you may need to provide a security deposit and a letter of credit from a prior landlord.
Lastly, being courteous and communicating openly with potential landlords is important, as this may increase your chances of being approved. Following these guidelines will help make the rental application process seamless.
Preparing for a Rental Home Inspection
When applying for your first rental home, it is important to be prepared for the rental home inspection. Make sure to speak with the landlord and any other applicable parties in advance, as there may be certain criteria one must meet to pass the inspection.
Have your financials in order, such as a credit report, pay slips, and tenancy references. Additionally, it can help to have a history of past rental agreements, as this can demonstrate stability and the ability to meet rental obligations. Prepare your documents in an organized manner, with clear details of your income, employment, and any relevant debts.
Openly communicate any issues, such as pets or prior damages, as this can all be considered. Overall, making yourself aware of these details prior to the inspection can help your rental application process with ease.
Knowing Your Rights as a Tenant
When applying for your first rental home, it is important to be aware of your rights as a tenant. Landlord/Tenant laws are state-specific, so you should research your state's laws or speak with an attorney if necessary.
Tenants have the right to a safe and habitable living space, so be sure the unit is up to date on the necessary maintenance, inspections, and codes before signing the lease. Additionally, tenants have the right to privacy, so before signing a lease, make sure there are no onerous and intrusive provisions such as non-standard visitation hours or landlord/agent access. Learn more about renters insurance and how it affects tenants and landlords.
Finally, tenants have the right to receive a security deposit refund within a certain period of time after moving out. Knowing your rights as a tenant is vital for tenants when applying for their first rental home.
Maintaining a Positive Relationship With Your Landlord
Landlords should know you are serious about being responsible and reliable tenants. During the application process, providing accurate information about yourself and your finances is essential. Building trust with a landlord is the best way of proving your reliability.
Your landlord should also know that you will make timely rent payments, adhere to the lease terms, and treat the rental property respectfully. Keeping your landlord up-to-date regarding any changes in your job, finances, or living situation is key to building and preserving a positive landlord-tenant relationship.
Your First Rental Home
Overall, it's important to understand all of the steps in the rental application process to get a rental home that meets all your needs and desires – from researching the listings to preparing a competitive portfolio.
Don't hesitate to take the time to ask questions and seek help from professionals if needed. Ready to get started? Rent a house and start your application moving quickly and search for the perfect place today!
For more useful tips and advice, check out the rest of our website.