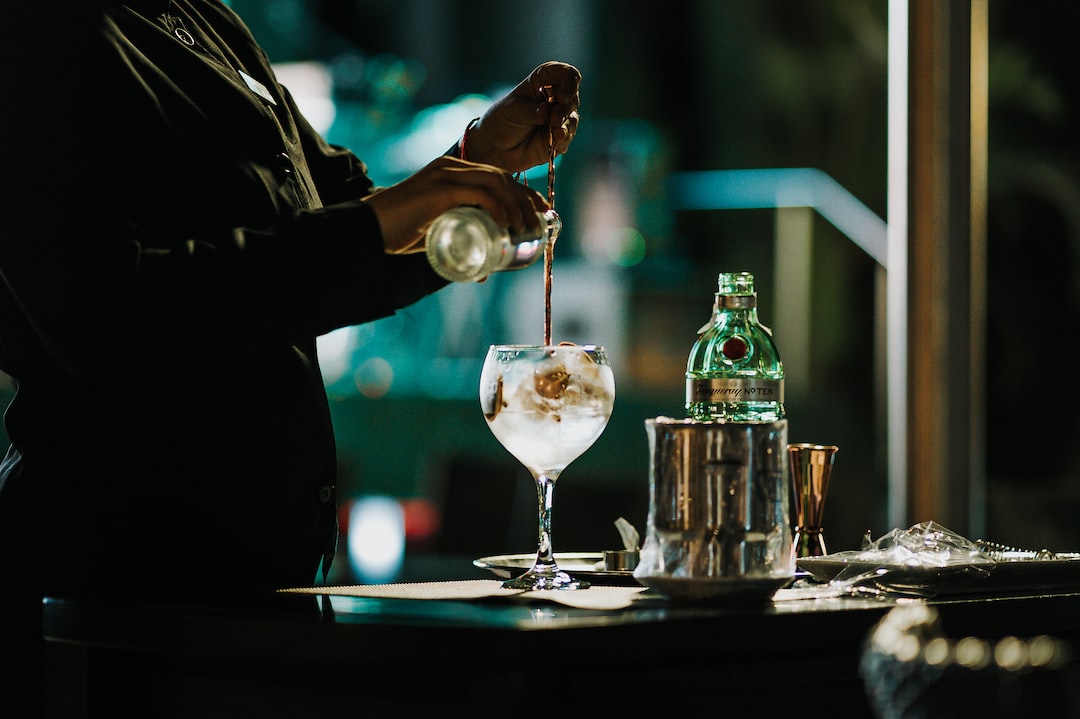 Advice For Picking The Best Gin For Your Martini Recipe
Gin is a highly versatile spirit that can be enjoyed on its own or with other ingredients to create classic drinks like the martini. Consequently, it's essential to know what to pay attention to when choosing a bottle. Some brands are heavy on the juniper flavor, while others have more of a citrus taste or feature up to 47 various botanicals. These nuances are important to consider when deciding on cocktail garnishes.
Know Your Gin
Gin is undergoing a renaissance right now. It's no longer the stuff you must swig straight from the bottle or rely on your college cocktail-making days to get your fix. Instead, it's a versatile spirit that can be used in many ways and infused with interesting botanicals. It's no wonder more people than ever are falling in love with this botanical booze. The only real requirement for gin is that it contains juniper berries, allowing producers to experiment and create various flavors and aromas. From traditional London Dry gins that feature a lot of citrus and coriander to more experimental newer gins that play with lemongrass or Douglas fir, there's something for everyone in the world of gin. Looking at the label is a smart place to start when choosing a gin type, and you can also ask friends, bartenders, or liquor store gin specialists for suggestions depending on your favorite tastes. Once you have a few choices, buy gin online with home delivery and swirl each one in your glass before giving them a scent and a taste to discover which one you prefer.
Know Your Glass
Gin is one of the most versatile spirits and can be enjoyed in many ways. It's a popular choice for cocktails, and it's often used in some of your favorite classic drinks like martinis and negronis. But when selecting the right glass for your gin drink, remember a few things. While plenty of different types of glasses are on the market, not all are created equal. The type of glass you choose can make a huge difference in how your gin drink tastes and how enjoyable it is to drink. Each glass is designed to perform a slightly different function, and each does so uniquely. If you're drinking a martini, for example, then the narrow design of a Martini glass will help to keep your garnish and gin neatly contained so that when you take a sip, you get a full hit of those delicious botanical flavors. This type of glass is also great for gin and tonics because it allows the bubbles in your drink to rise and soar! Other things to remember when choosing the perfect gin glass for your drink are the size of the glass, how much you're willing to spend on a mirror, your environmental sustainability preferences and your emotional response to the brand and design of the glass. If you have these factors in mind before purchasing, you will find the perfect gin glass for your next drink!
Know Your Budget
Gin martinis are one of the most classic, sophisticated ways to get a buzz. But if you want to make this cocktail extra special, the type of gin you choose will matter. The good news is that the wide variety of gins on the market means you can find something affordable for almost any budget. The first thing to consider is your giftee's taste. A person's gin palate is often determined by the types of botanicals they prefer, so start by asking what they typically drink and then explore their options. A trip to the spice aisle helps pin down which herbs, spices, and fruits they enjoy best (or dislike). You can also ask friends, bartenders, or liquor store gin experts for recommendations.
Some gins are more modern and experimental in their flavor profile than traditional London dry gins. These gins tend to steep citrus peels during distillation, which adds a bright, citrus flavor that will shine in a martini. Other gins are earthier than traditional gin, with distinct flavors and aromas often based on the place of production or specific cultural traditions. These gins are a fantastic option for people who like to explore local spirits, as they offer a glimpse into the unique identity of a city or region.
Know Your Drink
There are many options for you to choose from regarding gin. Even a typical pub has 50+ types of gin on their bar, and this is before we start talking about smaller, independent distillers.
The only requirement of a gin is that it contains juniper berries, but the rest is completely open to producers, allowing them to create wildly different gins and flavors. But knowing what kind of cocktails you like to make will help narrow down your selection. For example, you'll want to pick a pleasant gin in a G&T that excels when shaken into a martini or used in an upside-down cocktail. Also, consider whether you're a fan of gin served neat, on the rocks, or like it aged in oak barrels. Some gins are infused or macerated with flowers and cucumber. Others are distilled in the region you're visiting, giving you a taste of local traditions and history. You can even find a gin infused with cinchona bark (aka quinine), a medicinal ingredient used in the gin and tonic to prevent malaria in its early days!