Business & Finances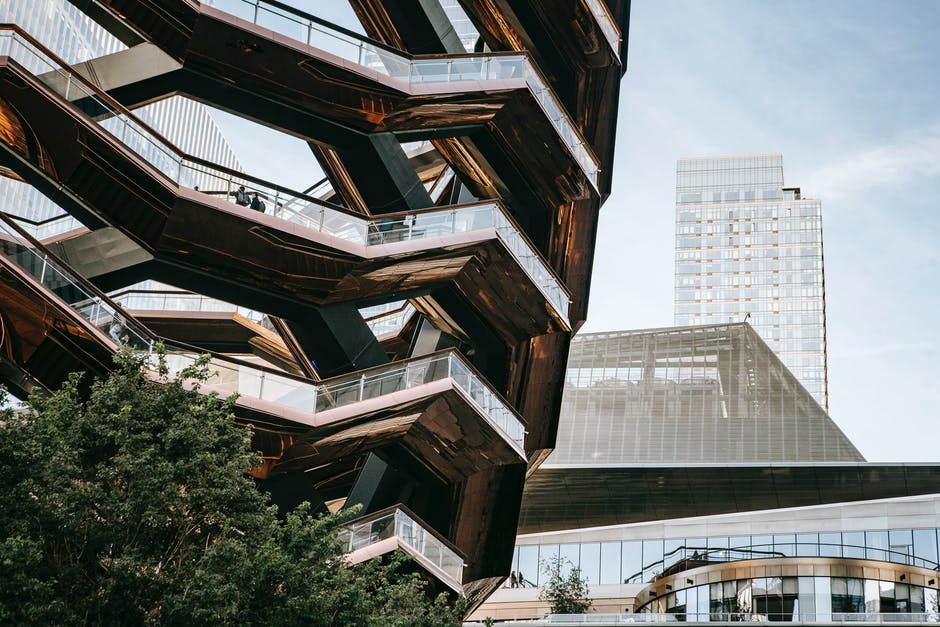 Is It Better to Own or Lease Commercial Property?
Picture this. You're at a late-night company meeting and the leadership team is trying to decide if you're buying or leasing your next business property.
The current contract is almost up. And the yays and the nays are in a standoff. Suddenly the CEO turns to you and says, "Looks like we'll need your vote to break the tie.". Which way do you vote?
Deciding to own or lease commercial property is a choice that business owners have been struggling with since the first entrepreneur said, "Hey, I'll trade you some of my food in exchange for your furs.". And that's if you can even find a commercial property – never mind the negotiating involved if the building isn't technically up for sale.
If the thought of leasing commercial property when you should be buying has been keeping you up at night lately, we've got your back! First, we'll list the three questions every business should ask when it comes to their commercial real estate. And then we'll give you the pros and cons of each.
Sound good? Keep reading.
1. What Are Your Company's Current and Future Needs?
When you're a sole proprietor who employs a couple of assistants but otherwise works alone, chances are that a full-on Google-sized campus isn't going to be in the cards when you consider your need for office space. But fast forward a few years later, when that small business officially becomes a medium-sized enterprise, and suddenly an office tower might not sound like such a bad idea.
It goes without saying that in today's business landscape, things can change in an instant. Business owners who had planned to stay small can suddenly find themselves in high demand. And companies that seem poised for big things can fall apart in seemingly no time. But here's where you have to pull out your crystal ball and do one of those questionnaires that are the business version of the whole "Where do I see myself in ten years?" thing.
If you're going to be undergoing major changes within the next few years, a lease can give you the flexibility you need to find the commercial property that will eventually become your "forever office". But if the structure of your company is more or less set in stone, you may be better served by making an outright purchase.
2. How Much Control Over the Property Do You Need?
When it comes to your commercial real estate options, sometimes your business model can make the hard decisions for you. For instance, an e-commerce company might not need to worry about much more than room, price, and parking. But if you're a grocery store or a coffee shop, maybe the best commercial property is one that has plenty of room for fridges and shelves.
Does your company need to build an in-house studio? Will you have to add additional lights?
If there's one thing you can say about property ownership, it's that nobody can stop you from renovating the building, renting it out, or adding new space to it as needed. But with a lease, you could find yourself restricted by contract terms and the wishes of your landlord.
3. How Do the Numbers Look?
In 2017, Zillow talked about the concept of a breakeven horizon for residential real estate. The phrase itself might sound a bit technical, but it speaks to the fact that even though buying a house might come with upfront costs, there's a point where homebuyers can save more money than their renting counterparts.
Commercial real estate is no different than residential real estate when it comes to this. But there's a catch:
You have to plan on staying in the same location for an extended period. And you have to spend a few years building equity before the financial benefits start to make themselves clear. If you intend to lay down roots and settle in for a while, owning your next commercial property could be a conversation worth having.
Should You Buy Your Next Commercial Space?
From the ability to say, "We own this office." to accessing secured financing, owning commercial property can help you take your business to the next level. In our experience, here are some of the pros and cons of owning commercial property:
Pros
You can build up equity over time
You have total control over your building
You can rent out or lease the property
There are tax benefits associated with purchasing commercial property
Cons
You're responsible for managing the property
You're locked in even if the company decides to downsize or upgrade
You need both down payment funds and access to financing in many cases
Should You Lease Your Commercial Property?
Depending on the stage your business is in, leasing could be the office solution you've been looking for. Here's an overview of the pros and cons:
Pros
You can choose between short-term, medium-term, and long-term leases
There are tax benefits associated with building expenses
Your monthly rent is predictable
Cons
The property owner maintains control over what happens on the property
You aren't able to build equity
Leasing may come with a higher long-term price tag
Not Sure if You Should Buy or Lease Commercial Property?
When you're between an expiring rental agreement and a rapidly growing company, finding office space can feel like looking for a needle in two haystacks. And sometimes even when you've found the right property, you still have to decide whether you should buy or lease.
The good news is that the general rule of thumb is pretty straightforward. If you're in it for the long haul, buying is likely to be more financially prudent. But if you're expecting massive changes or if you see an organizational pivot in your future, you may want to lease your commercial property.
Was this article helpful to you? Check out the rest of our site for more content like this!