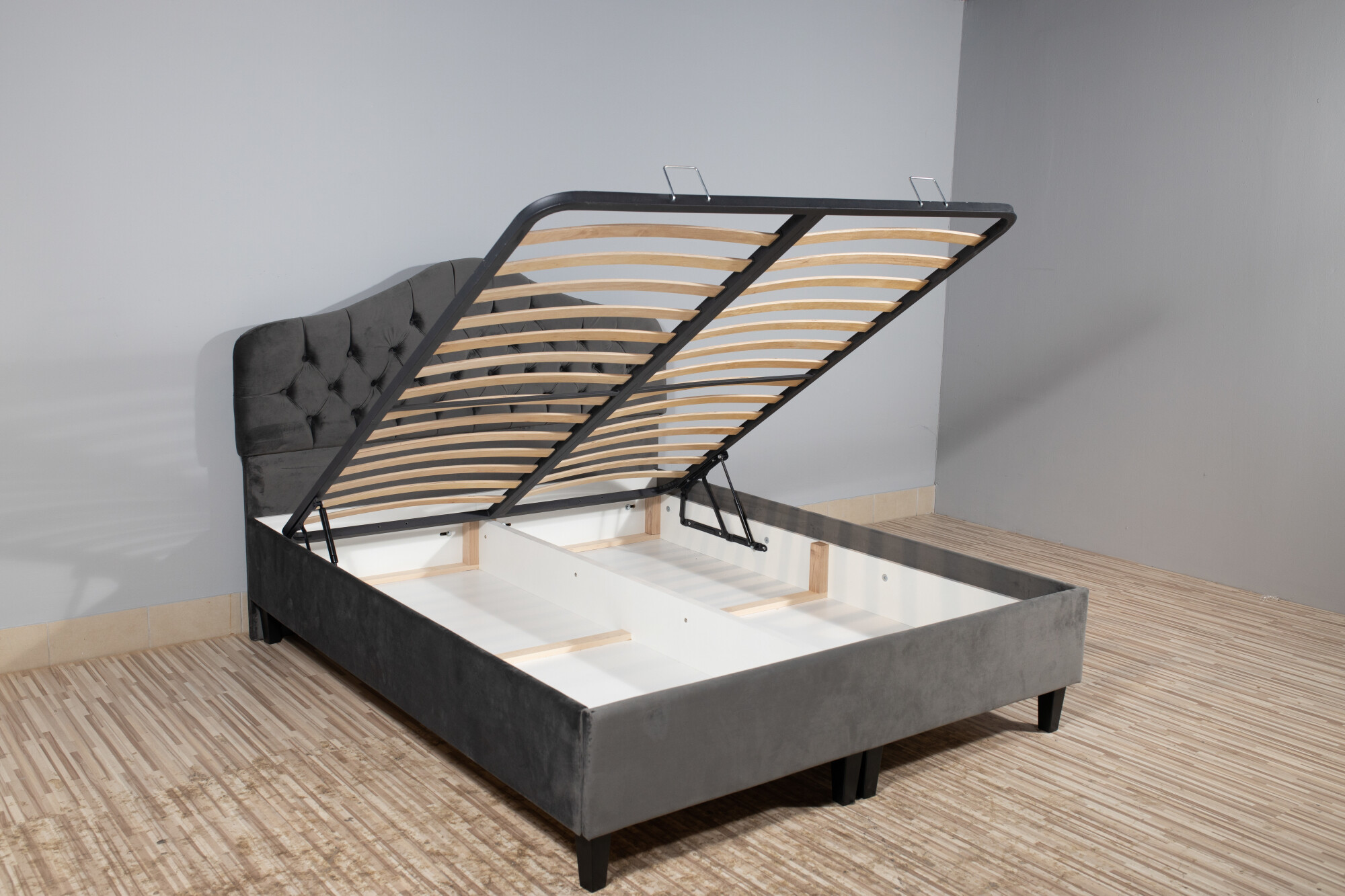 Types of Bed Frames: What You Need to Know
If you're in the market for a new bed or simply want to upgrade your sleeping experience, then understanding the different types of bed frames is essential.
In this post, we'll explore all of the different options available and help you make an informed decision about which type of frame will best suit your needs.
So read on and get ready to learn everything you need to know about choosing a bed frame that will transform your bedroom into a cozy sanctuary.
Platform Bed Frame
Platform bed frames are a popular option and for good reason. They offer several benefits over other types of bed frames. Platform bed frames are typically made from wood or metal.
They have a flat surface that provides support for the mattress, eliminating the need for a box spring. This makes them ideal for use with memory foam mattresses or latex mattresses, as they provide firm support that can help extend the life of these types of mattresses.
Platform bed frames also tend to be lower to the ground than other types of bed frames, making them easier to get in and out of. This can be especially helpful for those with mobility issues.
Sleigh Bed Frame
Sleigh beds have a timeless design that can work with any type of decor, and they're also extremely comfortable. If you're looking for a bed frame that will last you for years to come, a sleigh bed is a great option.
When shopping for a sleigh bed frame, there are a few things you'll want to keep in mind. Consider the size of your bedroom. You'll want to make sure that you have enough space and that you can comfortably move around.
Think about the style of your bedroom. A sleigh bed can have either a traditional or modern look, so choose the one that best fits your aesthetic. Sleigh beds can range in price from fairly affordable to quite expensive, so set a budget before you start shopping.
Canopy Bed Frame
Canopy bed frames are typically made from wood or metal and feature four posts that extend up from the corners of the frame. A piece of fabric is then draped over the top of the frame and around the posts to create a canopy-like effect.
Canopy bed frames are a popular choice for those who want to add a touch of elegance to their bedroom. They also provide an element of privacy and can make the room feel cozy.
Adjustable Bed Frame
An adjustable bed frame is a type of bed frame that can be adjusted to different positions and different types of beds. Adjustable bed frames are usually made of metal or wood, and they have a variety of features that allow them to be adjusted.
Some adjustable bed frames have electric motors that allow them to be raised and lowered, while others have manual cranks that must be turned to adjust the bed frame. Adjustable bed frames are also one of the best bed frames that can be very helpful for people who have trouble getting in and out of bed.
Get the Best Types of Bed Frames
The right types of bed frames should enhance the quality of your sleep, and pick one that fits your needs best. With metal, wood, or upholstered bed frames, there are a lot of options, so try to find a design that meets all of your requirements. Purchase durable and comfortable bed frames today and get the restful sleep you deserve!
For more articles aside from this basic bed frame guide, visit our blog.